Physics and the Mysterious
---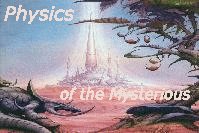 'Us' in the Future?
by Arkadiusz Jadczyk
For other pages where time trave is discussed use search engine of our site and follow the links. Look for "time loops", "time machine" and "time travel".
Before reading these pages, you may like to check first Chris Hillman's web page:
Refutations of Some Incorrect/Erroneous/Vacuous Claims about Cosmology and Relativity
as it is always good to keep a balanced view ....
Note added on May 27, 2001
I had to update the link above. The page was taken over by John Baez. References to me have been removed.
---
Part I

Part II
---
Polish UFO Site
Last modified on:June 27, 2005.